Every chef knows that Cambro is the industry standard for food storage containers. Like Kleenex is to tissues or Sharpie is to permanent markers, Cambro is to food storage containers. And it's for a good reason: Cambro containers do exactly what chefs need them to do—keep food fresh, stack together nicely, and withstand the wear and tear of the busiest of commercial kitchens.
But what if we told you Cambro has improved their food storage container design? What if we told you that the Cambro boxes you know and love just got even better?
Well, dreams do come true. Earlier this year, Cambro introduced their brand-new Camsquares FreshPro Food Storage Containers. The FreshPro containers have new features that make them even better than before:
Easier Storage and Handling
The Cambro FreshPro containers have molded-in recessed handles (as opposed to the handles that stick out) so that they take up less space. The FreshPro containers also have curved corners and textured grips, which makes handling and pouring easier and safer.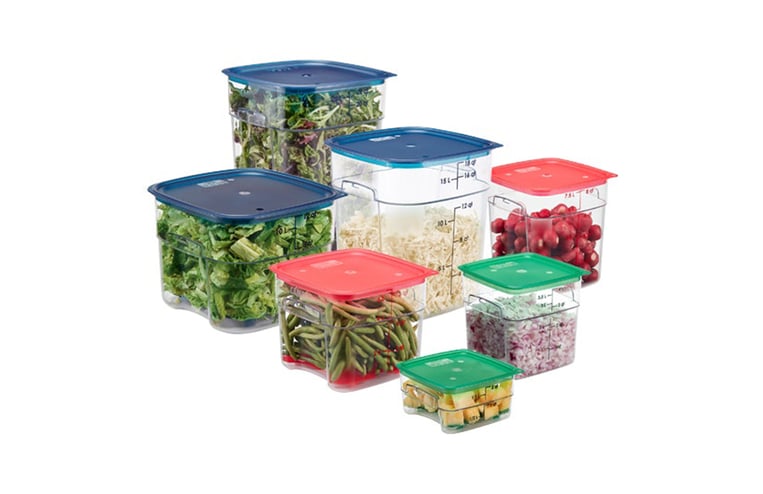 Optimized for Freshness
Cambro has introduced new drain shelves, which help extend shelf-life by keeping ingredients raised and allowing for moisture to drain below. Plus, these containers have a new easy-seal cover, which helps maintain a tight seal to lock in freshness (not to mention, it'll prevent spills and leaks).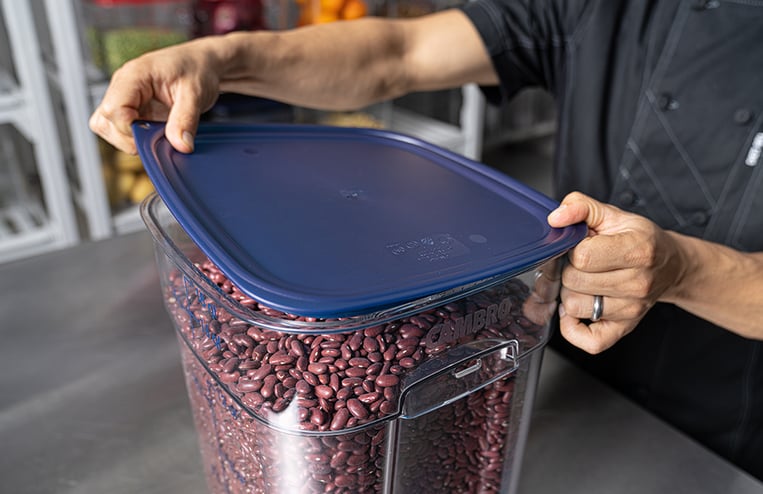 Color-Coded Everywhere
We all know that Cambro offers color-coded lids so you can always match the right lid to the container at hand. But now, the new FreshPro system includes color-coded drain shelves as well. Additionally, Cambro has color-coded the markings on the side of the container to combat confusion once and for all.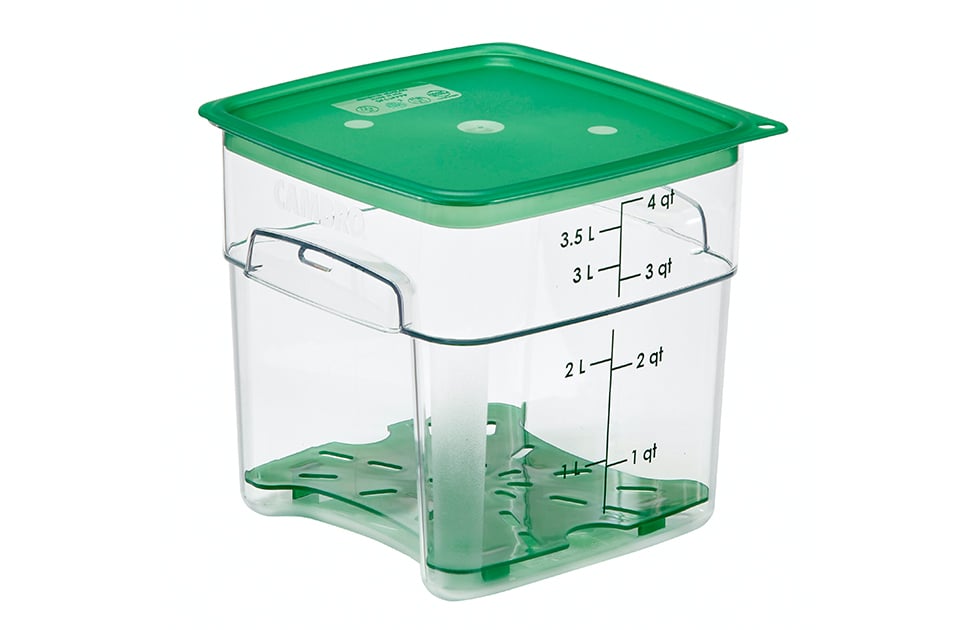 The Smallest Sizes
Sometimes, 2qt containers are just too large for your smallest ingredients. Until now, chefs have been resorting to disposable pint soup containers to store their mise en place. But it's time to say goodbye to disposable containers. The Camsquare FreshPro line now offers ½ quart and 1 quart sizes for your smallest prep portions.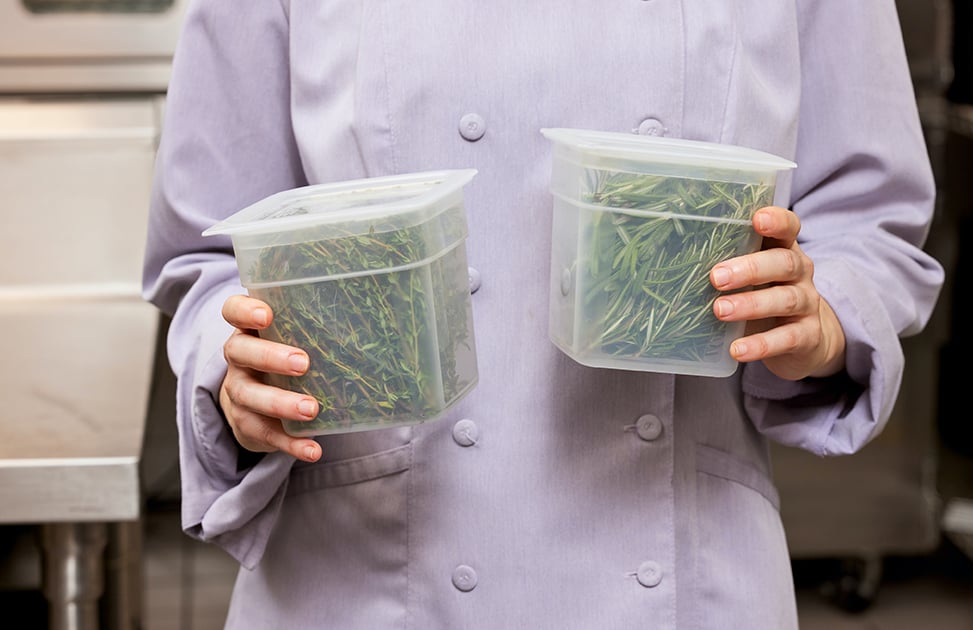 These reasons don't even begin to cover all the ways these food storage containers have changed the game.
You can see these containers for yourself by watching Cambro's video here:
Connect with your Sam Tell sales rep for crucial Cambro supplies!