New York City chefs are as diverse as they come, cooking all sorts of cuisines and hailing from every corner of the world. But there's one thing every chef has in common: their ultimate goal is to serve well-cooked food at the right temperature. The most common way to keep food at an optimal temperature is by way of the steam table. But this steam-based technology is messy, and puts food at risk of overcooking and burning.
These days, we have the technology to boil this issue down to an exact science – without boiling anything at all. Enter: Vollrath's Induction Dry Well System. It's the cleaner, safer, more precise way to keep food at temperature. Here's why we love this technology:
Waterless
Using electromagnetic induction, these dry wells completely eliminate the need for water and steam. The pan itself is the heat source, meaning there's no refilling, draining, or burning. You can set it and forget it.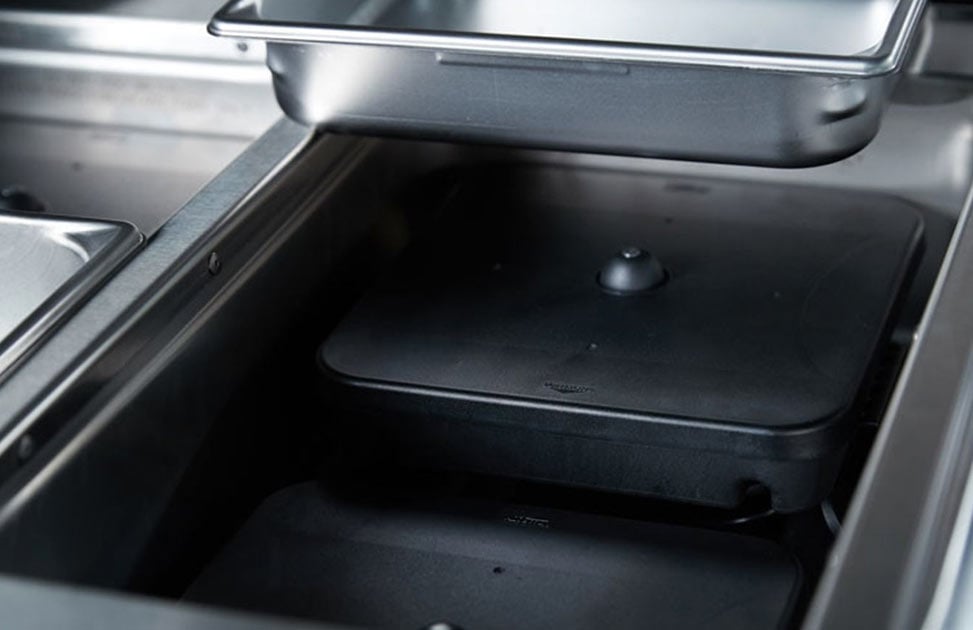 Precise
Vollrath's induction technology allows you to set a temperature, and the pan will hold that temperature for any length of time. Plus, you can opt to use two independent heating zones, which allows chefs to hold two separate pans at different temperatures. The system also features adjustable risers to accommodate 2.5" and 4" depths.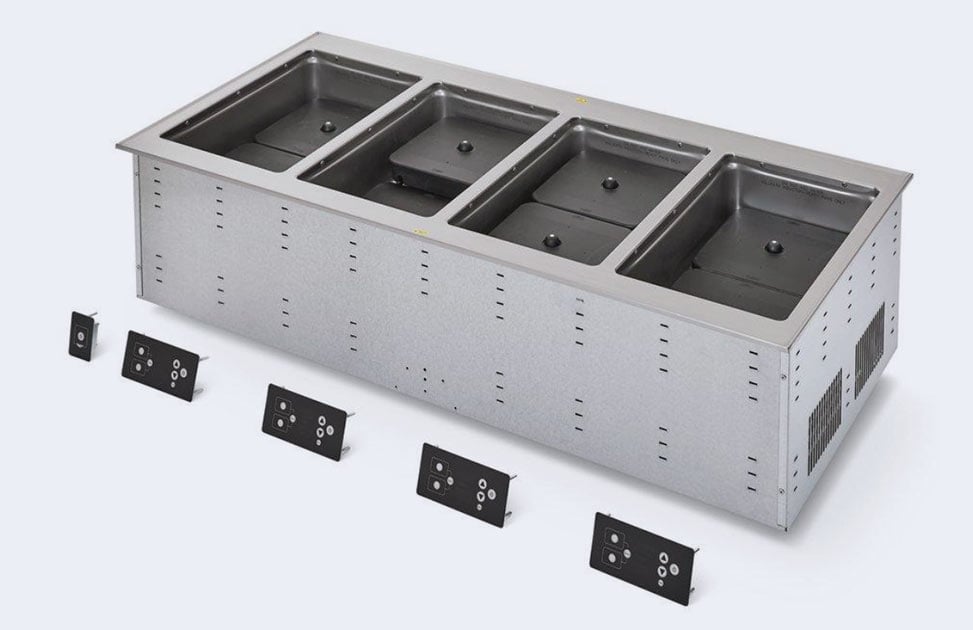 Ease
Vollrath's Induction Dry Wells are built with the operator in mind. They are easy to clean and service: power electronics are located outside of the well for easier maintenance, and the unit itself is designed with a robust thermistor. And of course, all Vollrath Super Pan V pans are made induction-ready, so you don't have to guess if your Vollrath steam table pan will work with the unit.
Watch the video: