As the restaurant industry in New York City continues to evolve, one thing remains constant: the importance of high-quality pasta. Whether it's a classic spaghetti and meatballs dish or a unique, hand-crafted pasta creation, patrons expect their pasta to be fresh, flavorful, and perfectly cooked. That's where Rosito Bisani comes in. This specialty food service equipment manufacturer has been a trusted partner for many of the city's top restaurants, providing top-of-the-line pasta machines that make it easy to create delicious pasta dishes in-house.
Rosito Bisani offers a range of pasta machines to suit every restaurant's needs, from sheeters to extruders to cookers. Each machine is designed with durability, efficiency, and ease of use in mind, allowing restaurant staff to create fresh, perfectly cooked pasta dishes quickly and easily.
In this blog, we'll take a closer look at some of Rosito Bisani's most popular pasta machines, including sheeters, extruders, and cookers. Whether you're a small trattoria or a high-end restaurant, these machines are sure to become an essential part of your kitchen.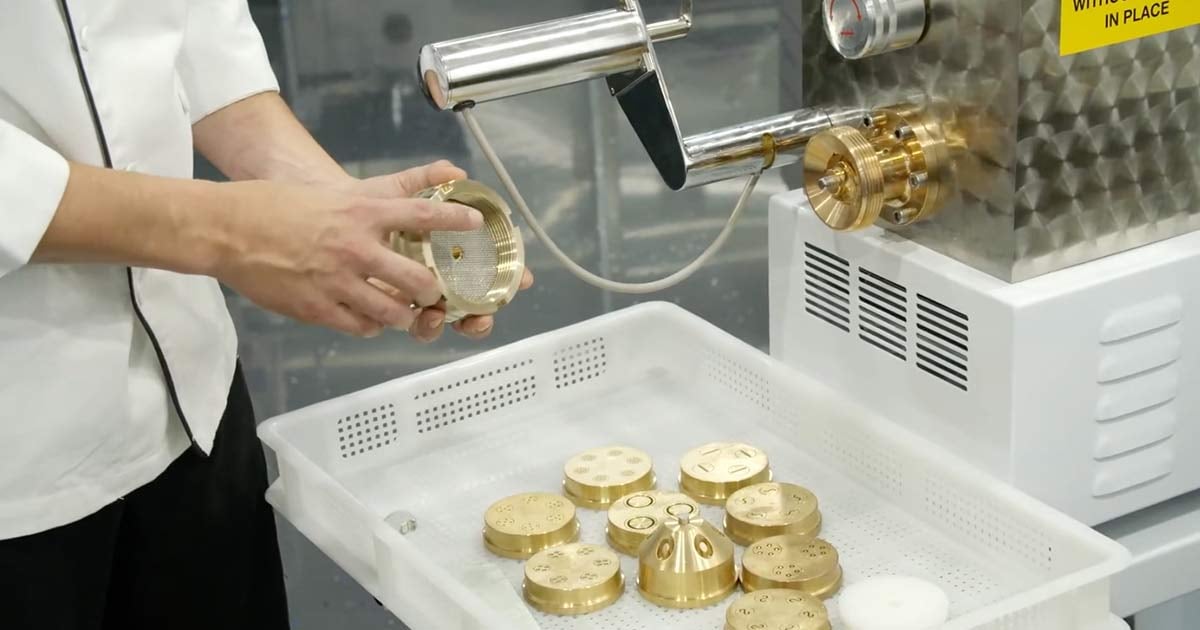 C230 Pasta Sheeter
If you're looking for a machine that can roll out your pasta dough to the perfect thickness, the C230 Pasta Sheeter is the way to go. This machine can handle up to 17 pounds of dough per hour, making it ideal for busy restaurants that need to churn out large quantities of pasta. The C230 Pasta Sheeter is easy to use and maintain, with adjustable rollers that allow you to create pasta sheets in a range of thicknesses. Plus, the sturdy stainless steel construction all-but guarantees that it can stand up to even the toughest kitchen environments.
But this unit is not just a sheeter—it also has four cutters on top for linguine, fettuccine, pappardelle, and tagliolini.
Key Features
Can handle up to 17 pounds of dough per hour
Adjustable rollers allow for customizable pasta sheet thicknesses
Sturdy stainless steel construction can withstand years of use
Pasta Extruders
The Rosito Bisani collection of Pasta Extruders allow you to create a wide variety of pasta shapes and sizes in the convenience of your NYC restaurant kitchen. Available in four sizes—TR/70, TR/75, TR/95, and TR/110—this versatile machine comes with a range of interchangeable dies, so you can create everything from spaghetti to rigatoni with ease. With its powerful motor and durable construction, the Extruder is a reliable workhorse that can keep up with even the busiest kitchens.
The TR/70 model can handle from 8-10 pounds of dough per hour, the TR/75 can extrude up to 23 pounds per hour, the TR/95 up to 35 pounds per hour, and the TR/110 can extrude a whopping 65 pounds per hour. So, no matter what your pasta-making needs are, there's a Rosito Bisani pasta extruder that's perfect for you!
Key Features
Heavy-duty stainless steel construction for durability and easy cleaning.
Powerful motor and easy-to-use controls for efficient production and consistent results.
Interchangeable dies for creating a wide range of pasta shapes and sizes, from spaghetti and fettuccine to macaroni and rigatoni.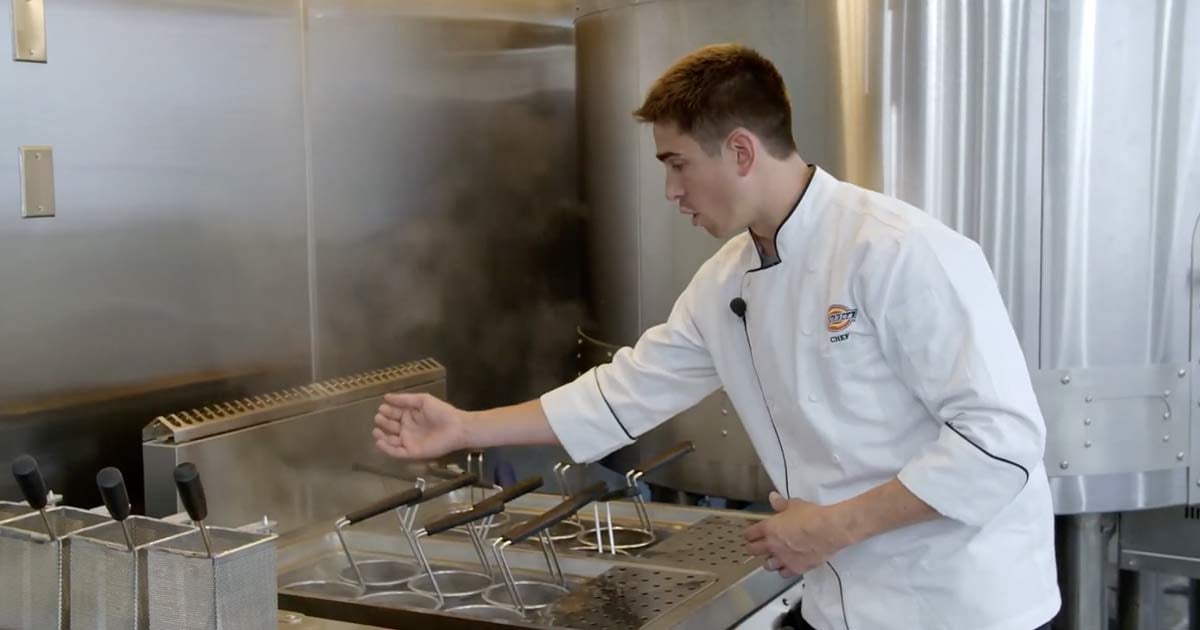 CPG1 & CPG2 Pasta Cookers
Available in two sizes, the CPG-1 and CPG-2, this cooker is designed to provide consistent results every time. The CPG-1 Single Chamber Pasta Cooker is perfect for smaller New York restaurant kitchens or establishments with lower pasta demands, as it features a convenient 12-gallon water tank. Meanwhile, the CPG-2 Double Chamber Pasta Cooker is up to the task for larger kitchens or those that feature a pasta-heavy menu, as it features two 12-gallon water tanks to double the pasta output.
All units come standard with six size 1/6 baskets, but Rosito Bisani also has other sizes available, such as 1/2s, 1/3s, and even a full size basket that covers the whole tank.
Both sizes of the Rosito Bisani Pasta Cooker are built with high-quality materials, ensuring durability and long-lasting performance. The units feature a 304/316 stainless steel body that resists corrosion and is easy to clean. The cooker also features a high-precision temperature control system that ensures the water temperature is maintained consistently, providing perfect pasta every time.
There are no digital controls on these pasta cookers—and that's the beauty of these units, they're entirely mechanical. They also have a high-limit safety sensor to shut the burners off and prevent against dry firing.
What's more, the pasta cooker has a compact and ergonomic design, making it easy to use and store. The removable baskets and tank make cleaning and maintenance a breeze, and the built-in water drain valve ensures safe and easy disposal of used water.
Key Features
Cooks pasta quickly and efficiently
Completely mechanical construction for intuitive control
High-limit safety sensor
High-quality materials and construction ensure longevity and reliability


Watch now: Rosito Bisani's Pasta Equipment
It's Pasta Time For NYC Restaurants
Rosito Bisani's pasta-making machinery is a game-changer for any restaurant looking to up their pasta game. With top-of-the-line equipment like the collection of extruders, the CPG1 and CPG2 pasta cookers, and the C230 pasta sheeter, you can create delicious, homemade pasta dishes quickly and efficiently. Not only will your customers be blown away by the quality of your pasta, but you'll also save time and money in the long run.
Contact your Sam Tell sales rep today to learn more about how Rosito Bisani's specialty food service equipment can revolutionize your restaurant's pasta game.