As the foodservice industry continues to evolve, it's more important than ever for businesses to maximize their storage space and ensure they have the right equipment to meet their changing needs. That's where Continental Equipment Stands and Bases come in – offering a versatile and flexible solution that can be customized to meet the specific demands of your operation. Their base models offer an impressive host of options. Check out some of our favorite features below:
2-Tier Drawers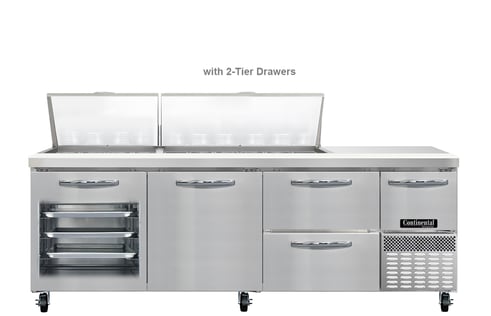 Easily switch out doors for drawers, even after purchase. If you decide to switch, simply remove the door and install a drawer cage assembly, which is sold separately and easy to install or replace. So, you don't have to stress about it!
Condensing Unit Placement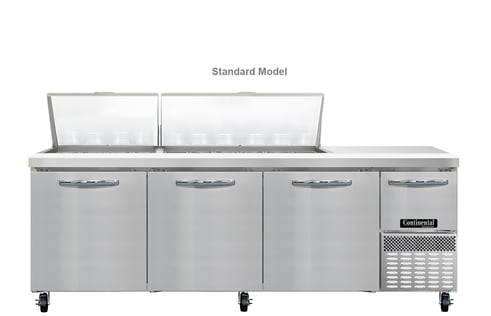 Continental refrigerators give you the option to place the compressor on either side to keep it away from kitchen heat. Plus, with front-breathing kits and fan-assist packages, you can ensure proper airflow and ventilation. And if the compressor is in a hot area, simply add a fan to help it breathe properly.
Overshelves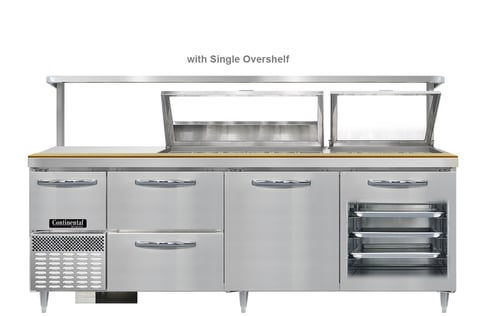 You can easily add cantilevered over-shelves to your Continental equipment. Every unit comes standard with the necessary hardware, so all you need to do is attach the shelves to the back and you'll have the option for single or double over-shelves.
Pan Top Configurations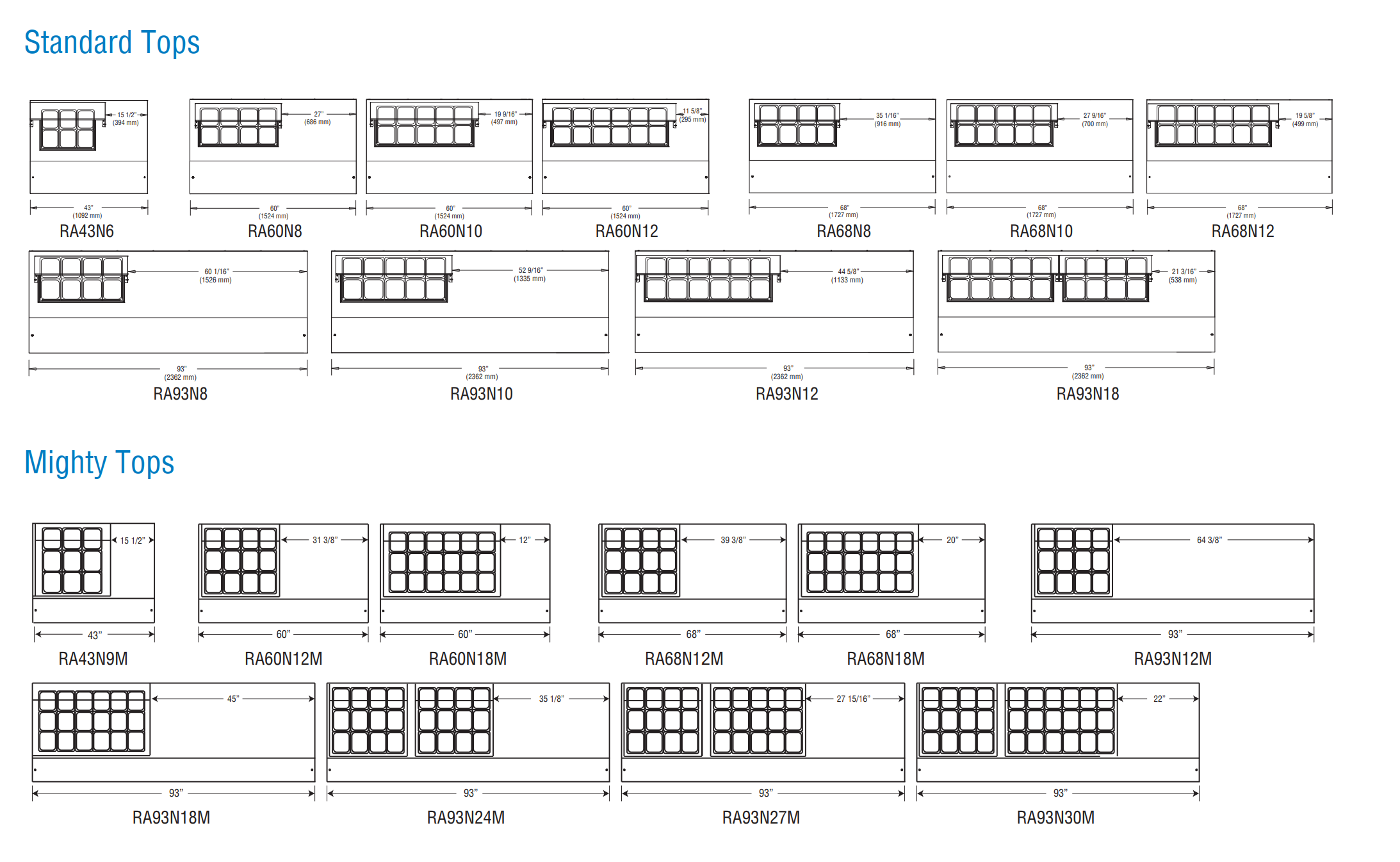 Adjust the size and configuration of Pan Top Configuration openings to better accommodate your specific product flow. For example, if you need more space for larger ingredients, you can create larger pan openings or remove dividers between pans. Alternatively, if you need to organize smaller items, you can add dividers or create smaller pan openings. The possibilities are endless, and the result is a sandwich unit that perfectly suits the demands of your kitchen.