Everyone loves Thanksgiving, but only a precious few truly love all the work that goes into preparing an immense meal and cleaning up afterward.
On the bright side, this is New York—that means there's no shortage of talented chefs in five-star establishments creating incredible holiday meals. From the menu planning, to the cooking, to the cleanup, these New York restaurants have everything covered. And if you're looking for a sumptuous Thanksgiving to-go meal so you can enhance your at-home dining experience, plenty of NTC restaurants offer those as well!
But, where should you go or order from on turkey day? Luckily, Sam Tell has the scoop on all the best Thanksgiving prix fixe menus and to-go boxes in the city.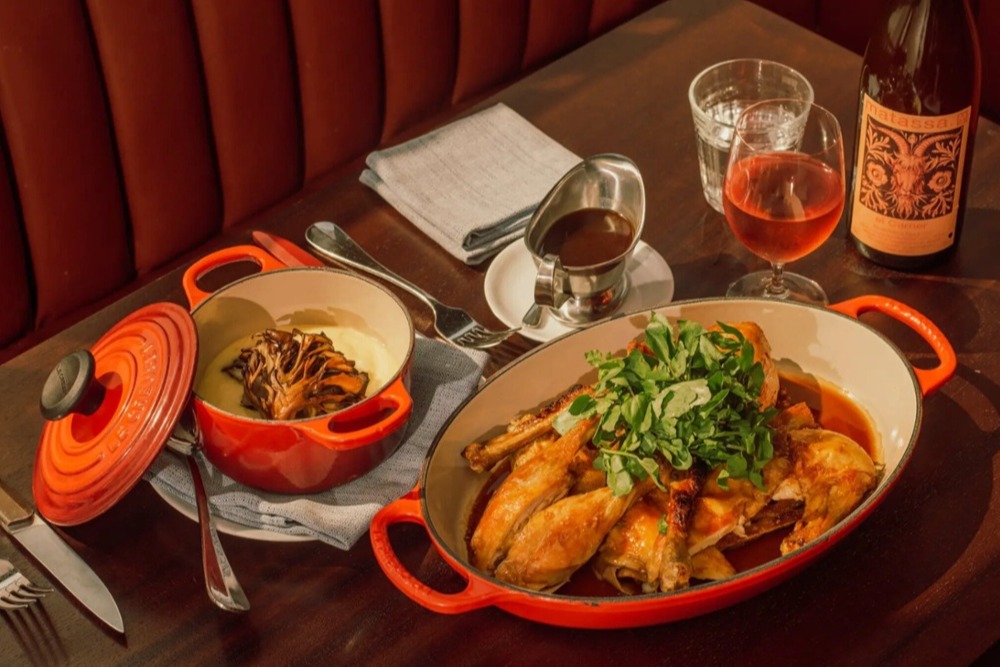 Photograph: Frenchette | Website
Frenchette
When you're hosting a crew of hungry guests and you either don't want to cook or you're not comfortable in the kitchen, Frenchette offers a Thanksgiving Box that will feed everyone and take the pressure off you. The 2019 James Beard Foundation Winner of Best New Restaurant, Frenchette (241 West Broadway) prepares a feast for six people that covers every classic bite of the holiday across more than a dozen menu items.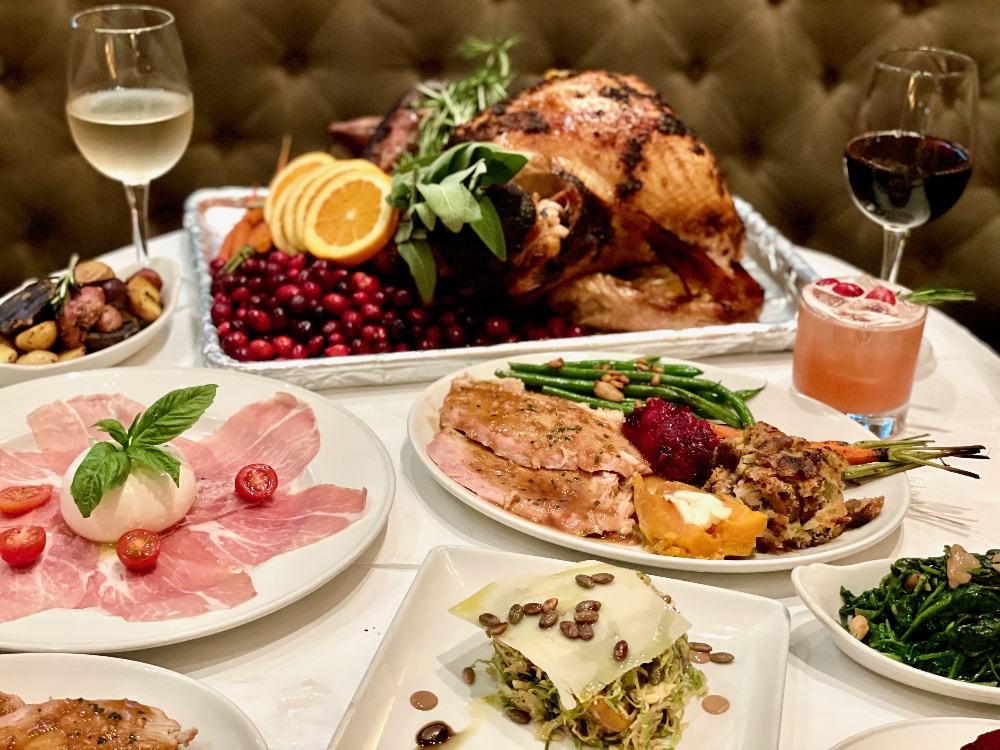 Photograph: Serafina | Website
Serafina
The Serafina family of restaurants across the metropolitan area bring a parade of Thanksgiving favorites to an in-house dining experience. The special Thanksgiving meal features a special menu with all the trimmings, including an organic, free range roasted turkey served with cranberry, green beans, carrots, and sweet potatoes.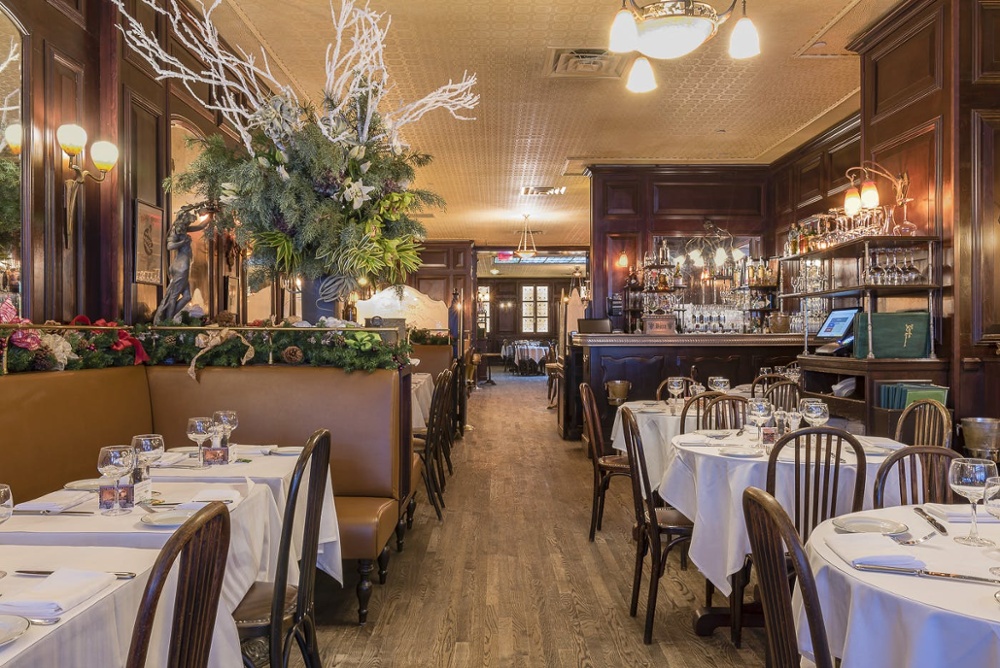 Photograph: La Goulue | Website
La Goulue
For a turkey day meal with a French accent, head over to La Goulue on the Upper East Side for a three-course Thanksgiving dinner. The special menu includes an organic Amish Country roasted turkey with the classic sides, but also goes beyond tradition with French favorites for a well-rounded, amazing meal.


Photograph: Gabriel's | Website
Gabriel's
After relocating from Columbus Circle to 40 Central Park South (between Fifth and Sixth avenues), Gabriel's continues to be an upscale hotspot, serving northern Italian cuisine. The traditions continue on Thanksgiving, as the restaurant—known for its famous handmade pasta—turns to a special holiday menu complete with a roasted turkey, and so much more.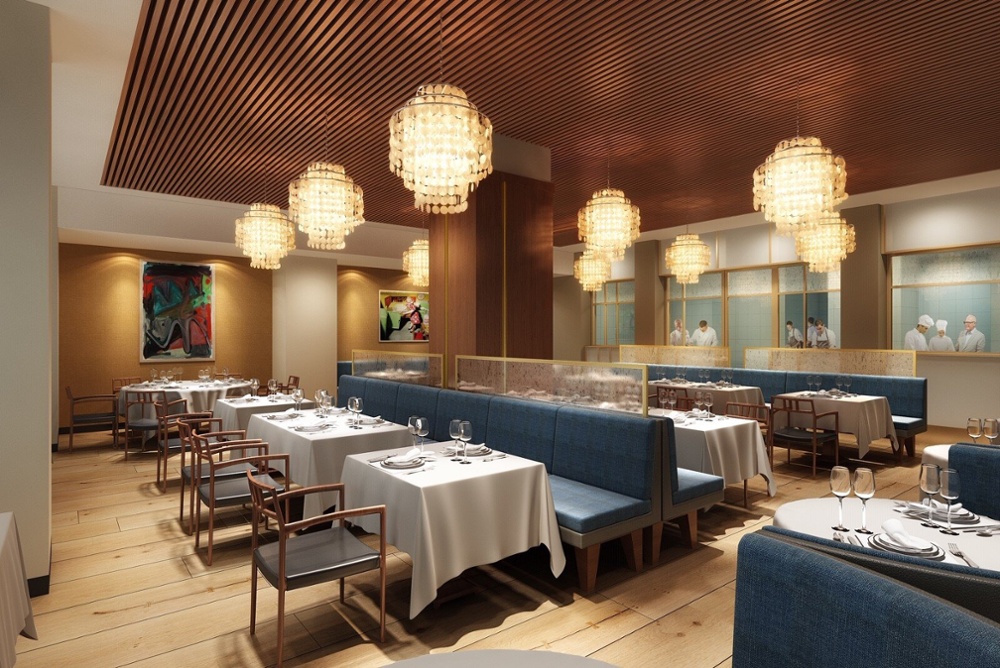 Photograph: Aquavit | Website
Aquavit
For the second time since opening, Aquavit presents Thanksgiving To Go, a dinner kit for two that includes a roasted turkey breast and smoked turkey leg, alongside salads, sides, and an apple crumble pie. Customers can even add caviar service and additional sides and pies.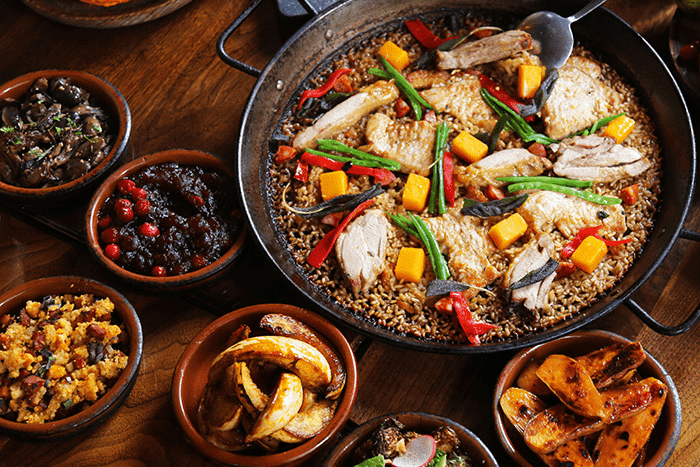 Photograph: Socarrat | Website
Socarrat
For a Spanish spin on Thanksgiving, head to any of Socarrat's three NYC locations for indoor and outdoor dining, as well as turkey day takeout. The special Thanksgiving menu includes a Thanksgiving paella made with mushroom sofrito, confit turkey leg, roasted turkey breast, chorizo, butternut squash, and piquillo peppers.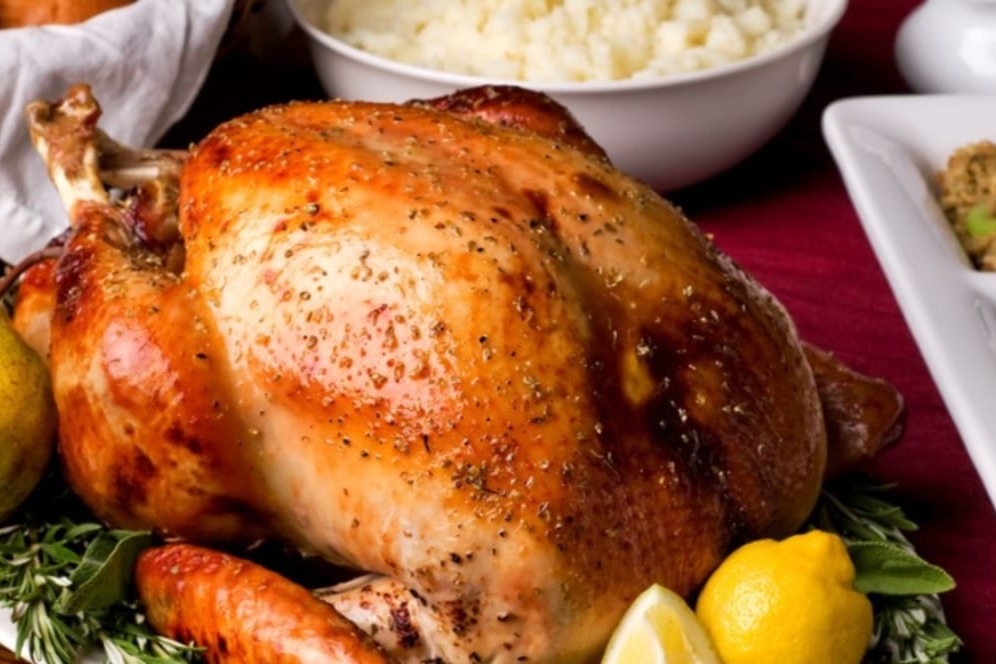 Photograph: Smith & Wollensky | Website
Smith & Wollensky
Long labeled as the quintessential New York steak house, Smith & Wollensky presents diners at its Midtown East establishment with a traditional Thanksgiving menu. From herb-roasted turkey breast to classic pumpkin pie, the menu is at once expected and exceptional. What's more, the restaurant's dinner menu is also available upon request.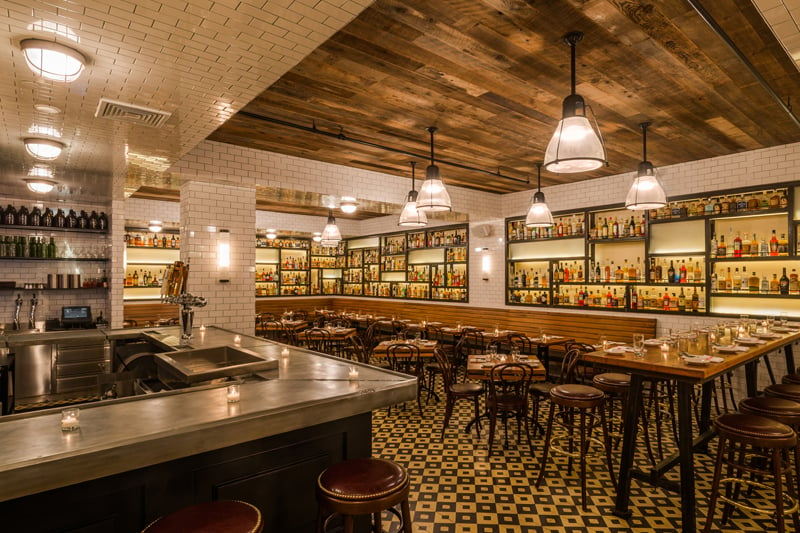 Photograph: The Smith | Website
The Smith
The Smith Restaurant & Bar prepares a three-course Thanksgiving dinner at each of its locations: East Village, Lincoln Square, Midtown, and NoMad. The menu hits all the right notes, with Turkey Osso Buco leading the way, along with plenty of other options, side dishes, desserts, and snacks for the table.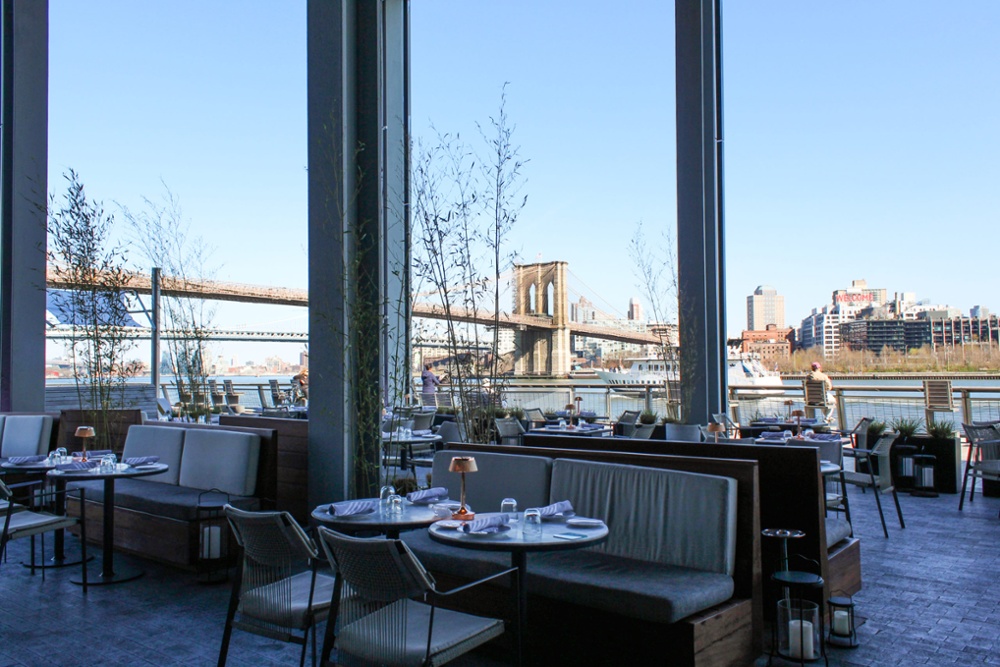 Photograph: The Fulton | Website
The Fulton
The Fulton by Jean-Georges might be renowned for its seafood, but the restaurant at Pier 17 in the Seaport District turns to turkey with a three-course prix-fixe menu. The cornucopia of cuisine includes a traditional turkey served with sourdough mushroom stuffing, mashed potatoes, a cranberry compote, Brussels sprouts and gravy. Beyond the bird, the restaurant offers dishes for a plethora of tastes.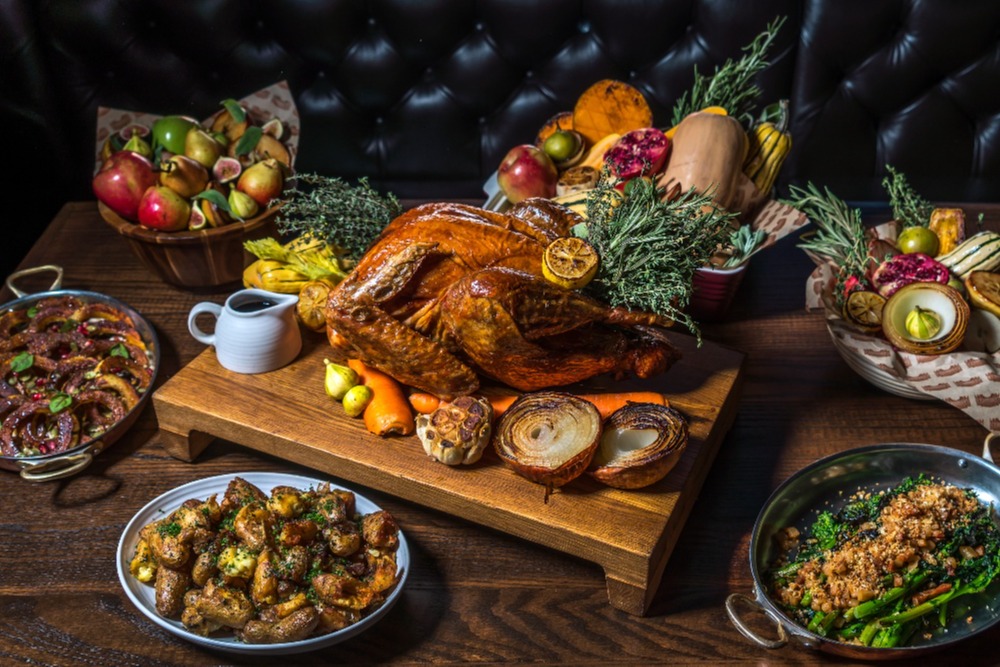 Photograph: Carne Mare | Website
Carne Mare
Also at Pier 17 in the Seaport District is Carne Mare, a popular restaurant serving holiday indulgence in an atmosphere that's cool, cozy, and autumn all over. The three course prixe-fixe Thanksgiving menu starts with a show stopping porchetta-spiced turkey breast with chestnut stuffing, cranberry, and orange sauce. Plenty of other dinner options beckon as well, along with an impossible to deny dessert menu. The restaurant also offers an option to pick up your Thanksgiving feast.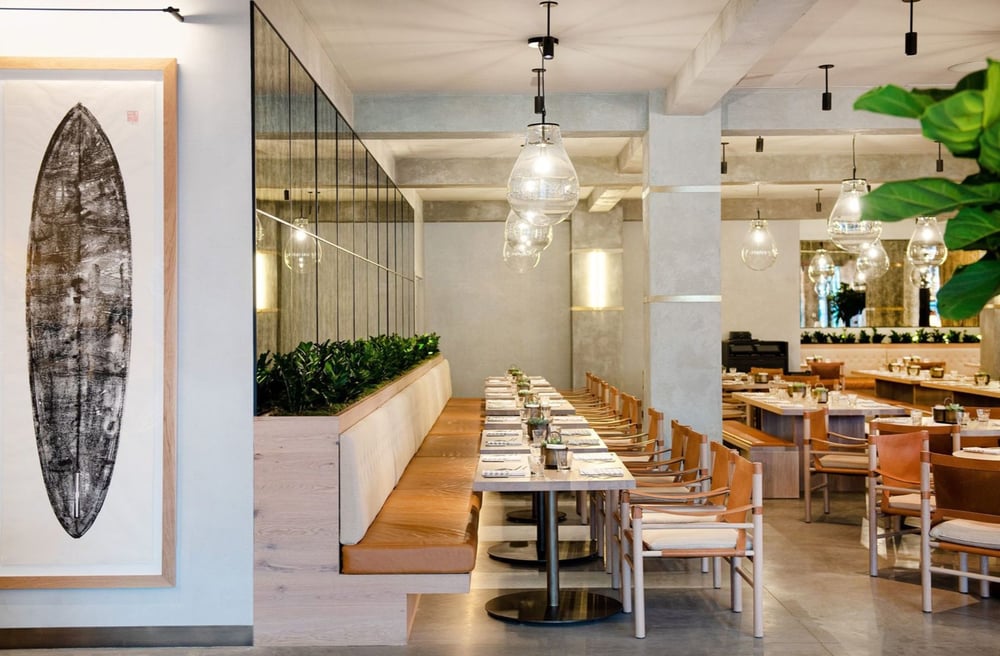 Photograph: Malibu Farm | Website
Malibu Farm
And finally, farm-to-table Pier 17 restaurant Malibu Farm includes veggie sensibilities along with the classic turkey day fare. The festive, seasonal specials include creamy butternut squash soup, squash, mushroom farro risotto, and spinach bechamel. Meanwhile, the herb-roasted turkey plate comes with whipped Yukon potatoes, country gravy, an organic cranberry compote and chestnut mushroom stuffing. And don't forget Pastry Chef Paola Marocchi's traditional Thanksgiving pies.