Sam Tell goes beyond being a convenient destination for all your restaurant's foodservice supplies and equipment. It serves as a valuable resource, providing you with in-depth insights into the ever-evolving restaurant industry.
We shine the spotlight on a handful of Sam Tell clients to celebrate their success and share what makes them special in our seasonal roundup. Take a look at this season's selections below:
Fall 2023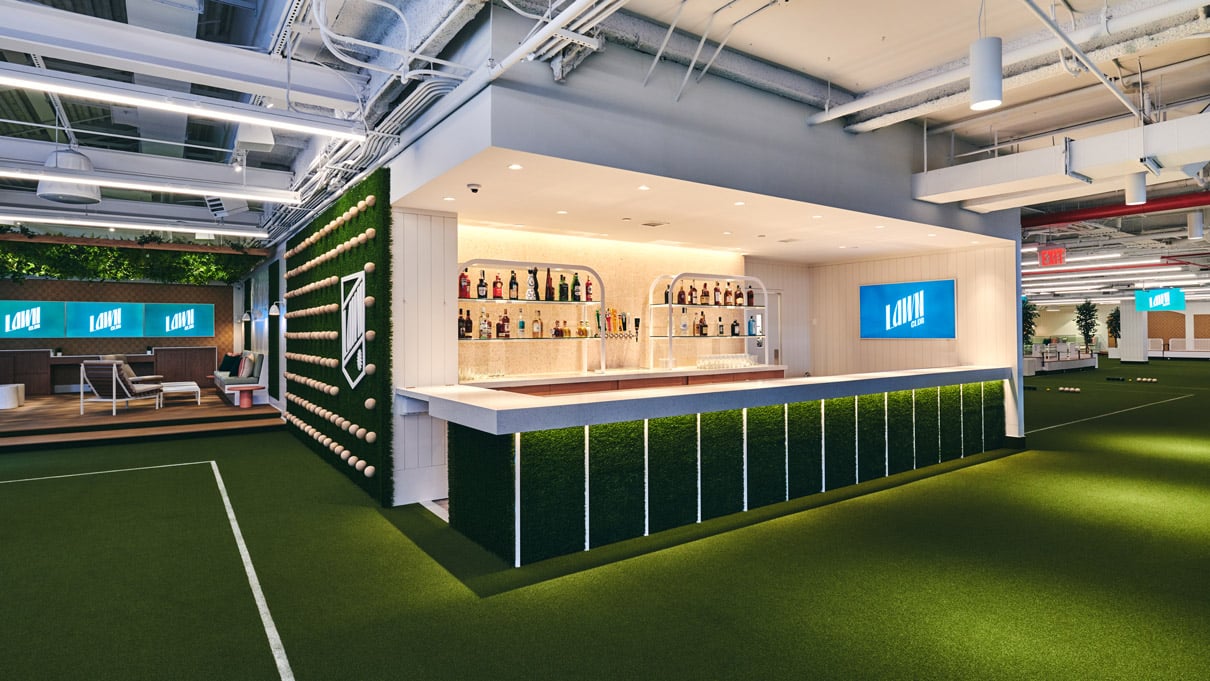 Photograph: Lawn Club | Website
Lawn Club
Lawn Club is not just another venue in NYC; it is the epitome of socializing while indulging in the joy of playing lawn games, all while sipping on your favorite drink. As the city's premier destination for this unique experience, Lawn Club offers a vibrant and energetic atmosphere that is perfect for those looking to unwind and have some fun. Whether you're competing in a friendly game of bocce ball or honing your skills at cornhole, Lawn Club provides the perfect setting to enjoy these classic lawn games with friends and loved ones. With its stylish outdoor seating area and a carefully curated drink menu, you can relax and soak in the beautiful surroundings while enjoying a refreshing cocktail or a craft beer. So, if you're seeking a one-of-a-kind social experience in NYC, look no further than Lawn Club, where the combination of games, drinks, and good company creates unforgettable memories.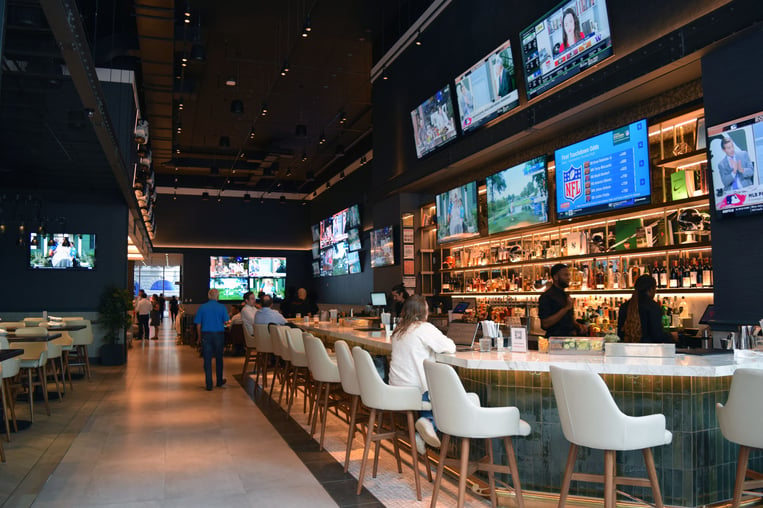 Photograph: T-Squared Social | Website
T-Squared Social
T-Squared Social, the collaboration efforts of Tiger Woods and Justin Timberlake, offers a truly immersive dining experience that combines exquisite cuisine and expertly crafted cocktails with cutting-edge Full Swing simulators, bowling, darts, and top-notch sports-watching. Situated just a stone's throw away from Grand Central Station in Midtown Manhattan, T-Squared Social is the ultimate destination to reconnect with friends, indulge in delectable dishes, catch an exciting game, and have an absolute blast. Their menu boasts a wide selection of handcrafted cocktails, beers, and wines, alongside shareable plates that are perfect for grazing and sharing with your companions..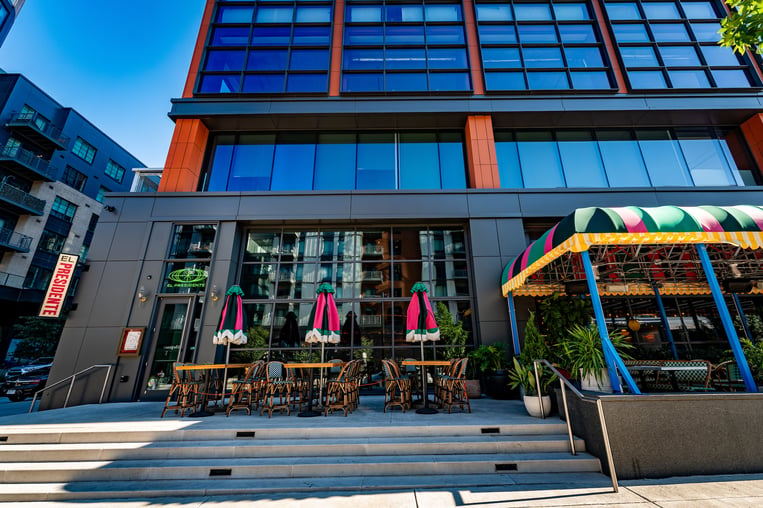 Photograph: El Presidente | Website
El Presidente
Experience the vibrant and lively atmosphere of El Presidente, a festive and neo-retro Mexican eatery nestled within the newly-developed Signal House in Washington, D.C. From a tantalizing raw bar to mouthwatering guacamole with king crab, and delectable a la carte tacos to shareable plates like the flavorful Tomahawk Ribeye and succulent Whole Striped Sea Bass, El Presidente offers a culinary experience like no other. Sip on bright and agave-forward tequila and mezcal cocktails that perfectly complement the interconnected dining rooms, eclectic interiors, and the legendary south-of-the-border hospitality. At its core, El Presidente is a celebration of the art and excitement of dining out.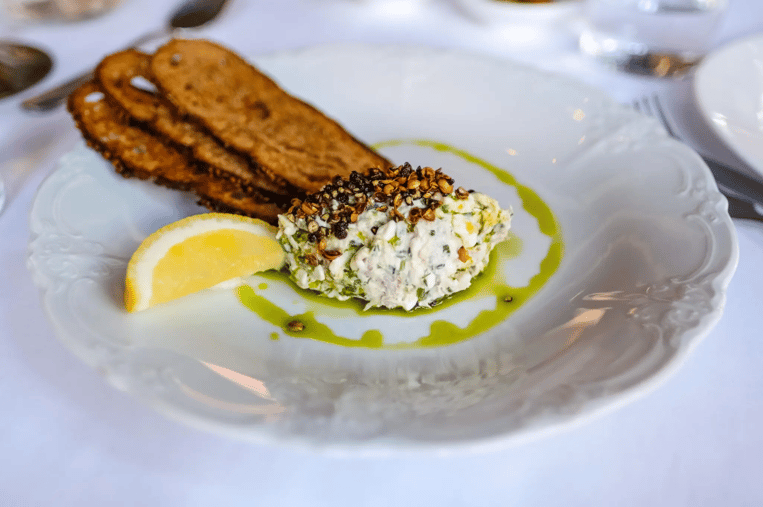 Photograph: Sailor | Website
Sailor
Sailor is a delightful local bistro led by the culinary genius of Chef April Bloomfield and the talented team at Happy Cooking Hospitality, including Gabriel Stulman. This captivating establishment marks their inaugural foray into the vibrant borough of Brooklyn, following the resounding success of renowned dining destinations like Joseph Leonard, Jeffrey's Grocery, Fairfax, and Jolene. Sailor offers a laid-back and inviting dining experience, with ample seating available for walk-in guests to enjoy their delectable offerings.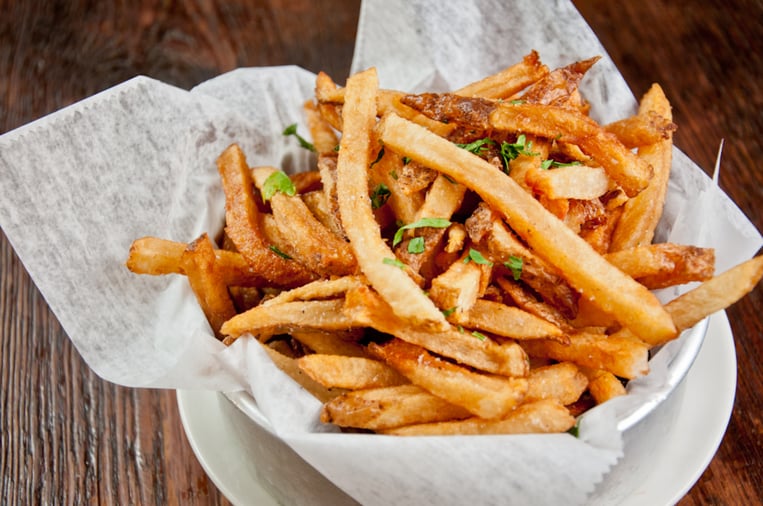 Photograph: The Wolfe | Resy
The Wolfe
Located at 425 Amsterdam Ave, The Wolfe is a sophisticated establishment that promises an elegant dining experience combined with the excitement of sports and events. Inspired by the iconic novelist and beloved New Yorker, Tom Wolfe, the space exudes a timeless charm that pays homage to his literary legacy. Indulge in their signature creation, The Bonfire, a tantalizing twist on the classic old fashioned infused with mezcal, paired perfectly with their mouthwatering dry-rub cherry chipotle wings.