Sam Tell isn't just the one-stop shop for all the foodservice supplies and equipment a restaurant needs. It's also your source for insights into the restaurant industry.
We shine the spotlight on a handful of Sam Tell clients to celebrate their success and share what makes them special in our seasonal roundup. Take a look at this season's selections below:
September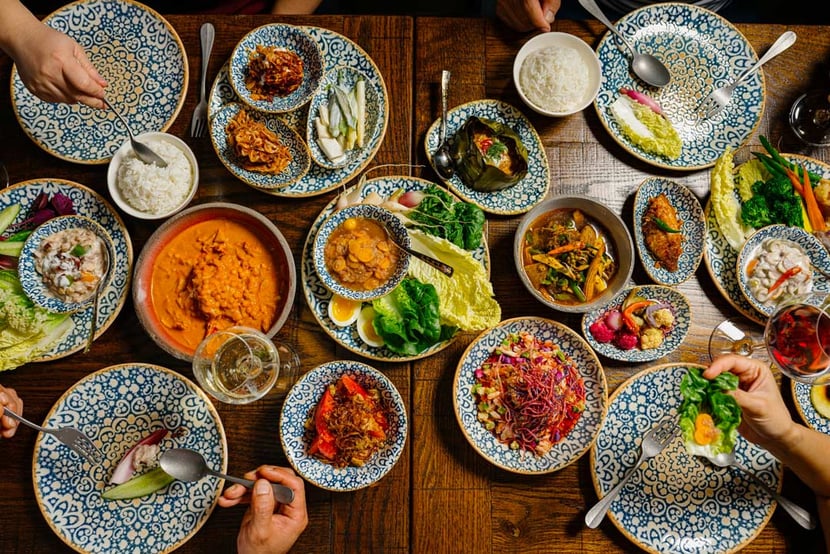 Photograph: KRU | Website
KRU
Chef Ohm Suansilphong, formerly of NoHo seafood spot Fish Cheeks, reels in his own Thai eatery with KRU in Williamsburg (190 N. 14th Street). Focusing on modern interpretations of ancient recipes once enjoyed by Thailand's aristocracy and royalty, KRU adds a historical flair to the neighborhood. The cuisine is worldly and sophisticated, with dishes such as crab meat "Pla" salad, "Lon" cured pork jowl, and "Kaeng Kua" pineapple with whole lobster. The restaurant also features a wine selection spotlighting organic and sustainable wines.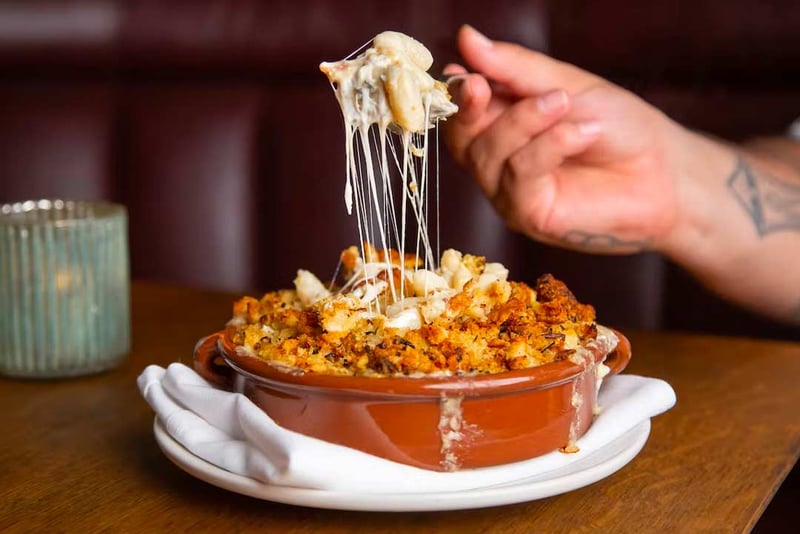 Photograph: The Smyth Tavern | Website
The Smyth Tavern
The third establishment from John McDonald's Mercer Street Hospitality to open in 2022, Smyth Tavern (85 W Broadway) is a 100-seat restaurant in Tribeca that doubles as an art gallery. But the art isn't relegated to the walls alone, as the room welcomes visitors with a warm ambiance of rich mahogany and red leather booths. Meanwhile, a menu dotted with high-end burgers, broiled oysters, lobster knuckle and claw mafaldine, and even branzino sliders awaits guests and art lovers alike.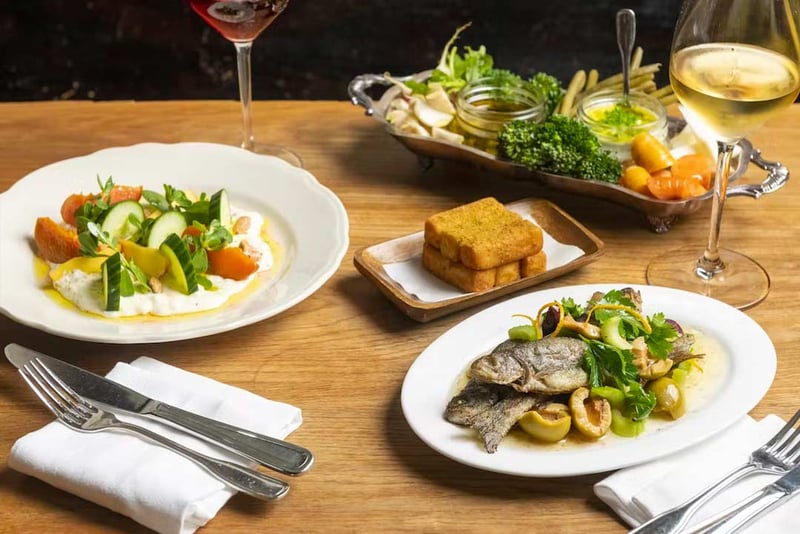 Photograph: One Fifth | Website
One Fifth
Chef Marc Forgione launches his latest venture in the NYC restaurant scene with the Italian eatery One Fifth, at the corner of 8th Street and Fifth Avenue in Greenwich Village. One Fifth's take on Italian cuisine leans heavily into antipasti and vegetables, with shareable dishes featuring house-made pasta and veggies from the nearby Union Square Greenmarket. The restaurant seats 145 comfortably, with the bar being the focal point and the most desired spot in the house.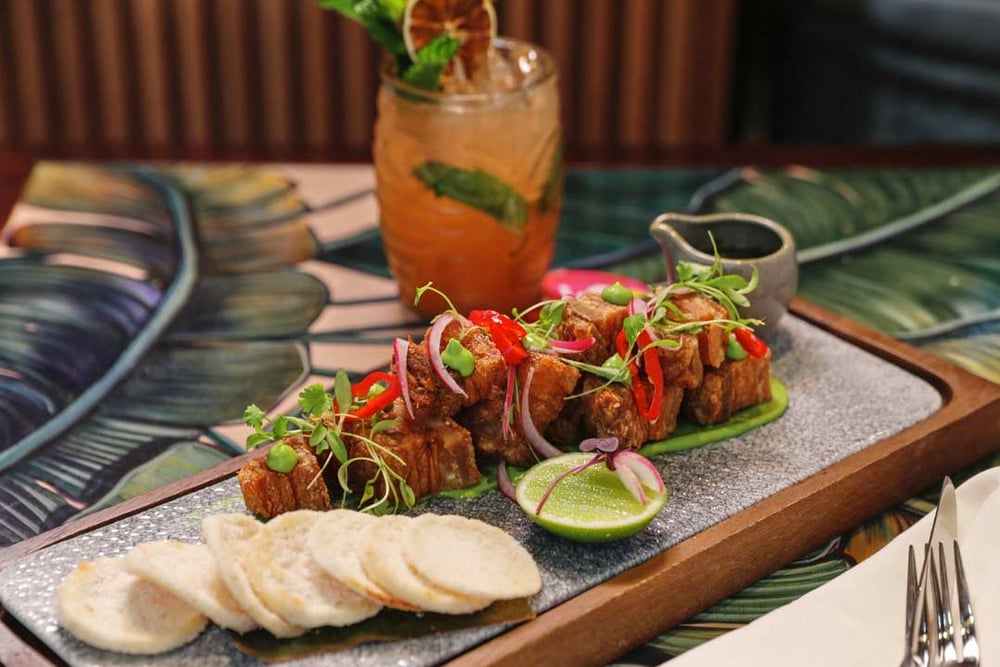 Photograph: Jalao | Website
Jalao
The new Radio Hotel and Tower in Washington Heights welcomes Jalao NYC into its fold. Featuring a modern and elegantly upscale twist on traditional Dominican cuisine, Jalao (2420 Amsterdam Ave.) provides diners the opportunity to taste and enjoy an authentic Dominican culinary experience. The restaurant seats 90 and boasts an 8,000-square foot courtyard for outdoor seating. As for the menu, enjoy Dominican classics such as chicharrón and casabe, croquetas de chivo, and bombones de yuca.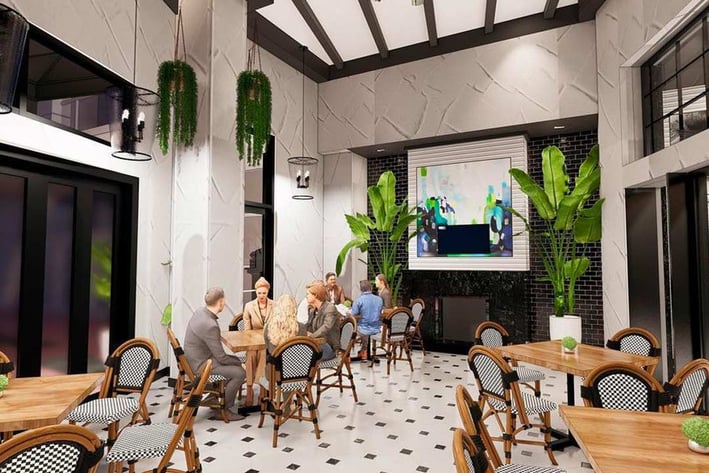 Photograph: Carpaccio | Website
Carpaccio
Heading out to Long Island, Limani Hospitality Group recently opened its latest culinary offering, Carpaccio in Melville. Serving Italian cuisine in a warm, relaxed atmosphere that's also modern, chic, bright, and airy, Carpaccio is the newest addition to the island's lineup of stellar restaurants along Route 110. Plenty of space for large events or intimate dinners, Carpaccio is one of the season's biggest entries.